What is the Yogi Corps?
Service opportunities

for

motivated volunteers seeking scholarships

for YSI programs
Community Service Projects are the result of Yogi Corps scholarships. In exchange for full course tuition, Yogi Corps members plan and implement service projects that inspire change and wisdom
Project Profile:
LADY NIGUMA MEXICO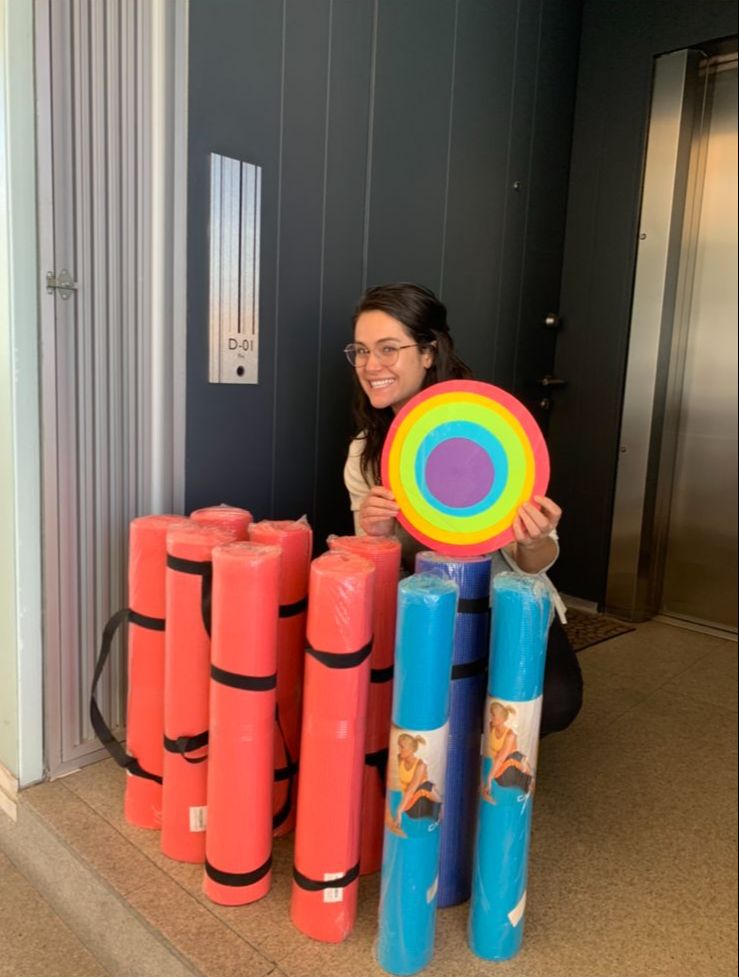 Who: Oli González, Mónica Torres, Fernanda Jimenez, Ekaterina Couoh
Where: San Mateo Tlatenango, Mexico
What: Four YSI students came together to offer yoga classes in an undeserved community on the edges of Mexico City. Yoga classes are not easily available for the people living in the town, and even less, something they can afford to pay. They started with 5 students per class and are now at 15 each week. Currently incorporating new teachers, and looking for more teachers to participate!
Project Profile:
CHAIR YOGA FOR SENIORS
Who: Christen Napier
Where: Kansas, USA
What: Free chair yoga class with the seniors in an Eldery home in Kansas has reached their 25th class. Christen holds a free yoga class to seniors in her small rural town. This class serves people with mobility issues by providing accessible asana practices and the Lady Niguma lifestyle!
Learn More
IS JOINING THE YOGI CORPS RIGHT FOR ME
?
What is the purpose of the Yogi Corps?
What skills do I need to join the Yogi Corps?
What is required to earn a Yogi Corps Scholarship?
How can I apply for a scholarship and join the Yogi Corps?
Are there other ways to receive a scholarship?
Project Profile:
YOGA FOR THE ELDERLY
Who: Irina Holub
Where: Romania
What: Irina is teaching yoga in a nursing home she has regularly visited for the past 5 years. She has been teaching the wisdom of the Pen, and reading chapters from Geshe Michael's books. She says that by focusing on this project and the highest goals of yoga, the more miracles she sees in her life and at the nursing home!
Project Profile:
MUSIC FOR THE CHAKRAS
Who: Caterina Other
Where: Denmark

What: Caterina poses the question; "How does music relate to Yoga and the subtle body?" She has combined her love of music and yoga philosophy by creating a rendition of the Bija Seed Syllables with her nyckelharpa and lessons for her music students.
Thank you YSI Community!

The Lady Niguma training has been truly transformational & a powerful addition to my practice!
____
Christine Alfred
INTERESTED IN A COURSE SCHOLARSHIP?
JOIN THE YOGI CORPS